Stoltzfus Forest Products is a family owned and operated forest management service and sawmill located in Lancaster County, Pennsylvania. Our local roots anchor our deep commitment to the local community and  economy. We provide forestry services throughout York, Lancaster, Berks, and Chester Counties as well as Cecil, Harford, and Baltimore Counties, Maryland.
We purchase local standing timber for use in our mills. In 2021 we installed new SII kilns to dry and condition hardwood lumber at our mill.  We continue to expand our capabilities to supply premium hardwoods directly to local craftsmen.  We also provide undried lumber, mulch, firewood, and sawdust. If you have questions about the products or services we offer, contact us!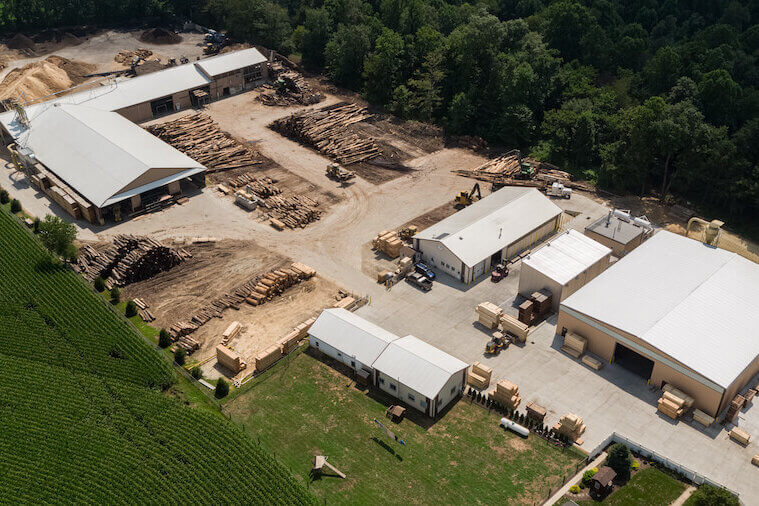 "To be the most trusted hardwood provider and employer for our community through excellent timber management and processing that exceeds customer expectations."
At Stoltzfus Forest Products, our mission is to give our timber land owners profitability by producing the highest value lumber, mulch, and firewood products.
Finance the work of God's ministry.
Seek a unified, well structured, family oriented business environment. Business should serve all involved well, and enhance Christian living.
Prevent overworked and overstressed working conditions.
Pay good wages to enhance the employee's financial well-being
Hire enough employees to prevent being overworked ourselves.
Provide enough office or management staff to stay ahead of costly computation errors, and endeavor to be legal, in everything for conscience sake.
Provide work hours that won't hamper family life and/or community services, etc.
Provide flexibility if someone needs to take time off.
A Will to Succeed
Integrity, Openness, and Honesty
Quality
Encouraging Our People to Find Ways to Solve Problems
Be Responsible for Our Environment and Respectful of Our Neighbors and Communities
Continuous improvement
Grow and develop character
We are members of the following Forestry and Lumber Associations.