Superior Kiln-Dried Lumber
If you are a manufacturer of furniture, cabinetry, or other fine hardwood products, we have great news! You can now access the Stoltzfus Forest Products "stamp-of-quality" in kiln-dried lumber. 
Now You Can Have End to End Quality & Consistency – From Forest to Your Facility
Now you can have assurance that your wood will be expertly handled from harvest to delivery, and that the optimum consistency and quality will be captured with the efficiencies of kiln drying right at the mill.  We are excited to bring you the high level of quality control we pour into every step of our production, to this final stage, so crucial to high-quality hardwood lumber production.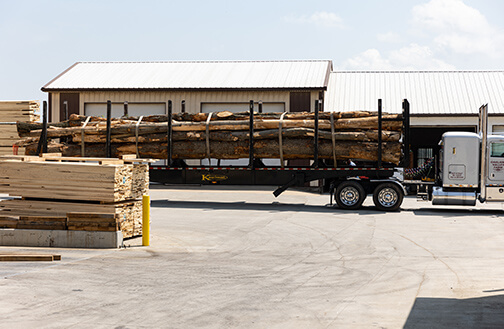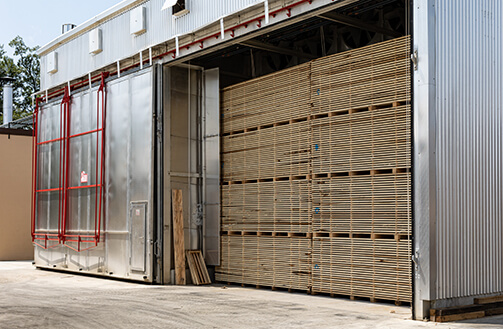 Our new SII kilns are built to produce! We have an initial production capacity of 90,000 board feet per batch. Using a special recipe of progressive heat and steam cycles, the moisture is coaxed out of the wood in a way that ensures minimal end checking or warping. Time in the kiln depends on the species and thickness. Each batch is carefully monitored, until it is brought to kiln-dried perfection. Our lumber is properly stress relieved, equalized, and conditioned, ready for you to craft into beautiful products.
Kiln-Dried Lumber Presents the Best of the Best
Kiln drying offers a number of benefits in producing quality hardwood lumber. Insect larva and adults are sterilized from the heat process. Expertly dried lumber ensures boards that are typically straight and true. Wood quality and consistency is better than you can get from air-dried lumber.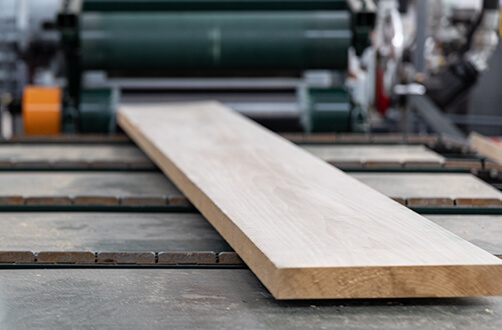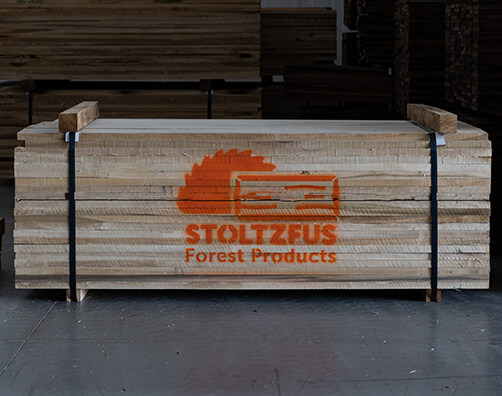 Options to Put You at Maximum Efficiency
Kiln-drying at our mill brings all kinds of exciting new options! Now you can have superior color match consistency, custom orders of separation by width and more!

– Choose from red oak, white oak, poplar, and walnut as kiln-dried lumber is offered in three grades: moulding grade, prime and 1 common. S2S (Surface Two Sides) planed lumber options are available as well.

– With a mere 500 board foot order minimum, we are the woodcrafter's dream. It does not get much better than buying your lumber direct from the sawmill. And if you opt in for delivery, we will bring it right to your door.
Our Commitment to Local Craftsman is Expanding
Stoltzfus Forest Products is always looking for ways to serve you better.  With property we recently purchased near our current mill, we'll be able to expand our hardwood production capability.  We plan to move our hardwood sales to this neighboring facility soon.  Stay tuned for updates on this exciting project!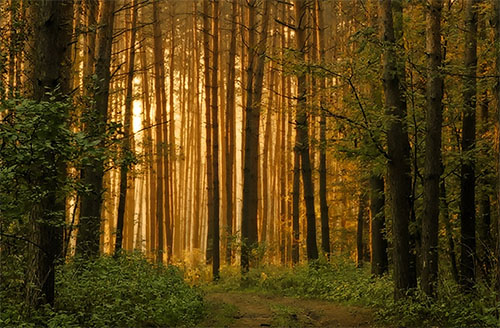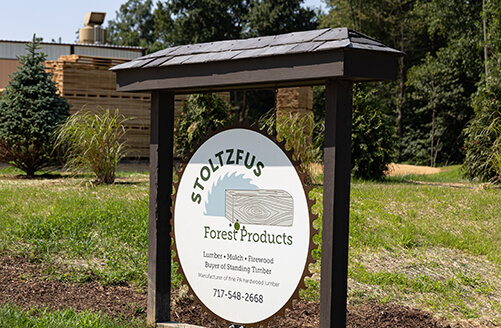 Local Harvest, Local Craftsmanship
We love local and we serve our community at both ends of the hardwood supply chain. Our harvest crew experts serve an eighty-mile radius of landowners with respect and dignity. Our kiln operators delight in producing superior hardwood lumber for the craftsman experts of our region. Our passion is serving up the winning combination for the success of local craftsmen and businesses!
Our Current Lumber Stock List