As part of our series on investing in timberland, we want to consider what happens to land after the timber has been harvested. That will depend, in part, on how and why the trees were harvested and what your goals are for the future. Though each situation is different, this article will be a general guide to what you can expect.
Debris cleanup

Soil restoration

Address invasive species

Steps for future harvests
Debris Cleanup
After harvesting timber, you'll likely have wood debris on your property. When trees are harvested, especially for saw logs, there are many parts of the tree that are not of commercial value. This usually includes all of the tree branches (the canopy), some of the tree trunk, and the tree stumps. 
Cleanup after clearcutting
Sometimes, all the timber is harvested from a site. This may be the case when land is being turned into fields for agriculture or pasture. Clearly, this situation is different from one where the plan is for the land to produce another tree harvest in coming years. In this situation, you will need to remove all debris from the site, including the stumps.
Cleanup after forest thinning
But most harvests do not include the removal of all trees, and in these situations, there are many good reasons for leaving this debris, which is commonly referred to as "slash." 
When only some of the trees are cut from a property, the end result is still wooded land. But the wooded land is now thinner than it had been before. When this is the case, some or all of the tree debris can be left behind to replenish the soil with organic matter, protect young plants from browsing deer, and provide habitat for wildlife. Really, the only reasons for removing it are to reduce the risk of fire and to improve aesthetics of the site after harvest.
There are several methods for dealing with the debris. Large machines can chip it into smaller pieces, it can be bunched into several large piles, it can be scattered and spread throughout the site, or it can be removed. Leaving as much debris as possible will help prevent erosion, retain soil moisture, and suppress weed growth.
Another cleanup option is to burn the debris in a safe and controlled manner. However, this can be risky and should only be done under certain conditions (such as after a rainstorm). Be sure to check with local authorities for any regulations on burning debris.
Soil restoration
Once the debris has been addressed, some care needs to be taken to heal the soil. Even though forestry equipment is designed to reduce damage to the soil, there will still be places of bare soil where vegetation has been moved or scraped off. This bare soil is prone to erosion. Depending on the area, ruts should be filled in, the soil should be smoothed out, and some kind of soil covering should be installed. This could include grass seed or mulch.
Address invasive species
Over the years, various organisms, both plant and animal, have made it into the United States from places across the world. In their native habitats, these organisms either have predators or natural environments that keep their numbers at healthy levels. The challenge is that when they are introduced into a new setting, those natural controls are not there to keep them in balance.
This can lead to a proliferation of insect pests that cause damage to native plants, or it can lead to an overpopulation of non-native plant species that seem to thrive and reproduce at astonishing rates. Many times, these non-native plants are able to outcompete native plants. And, in many cases, these non-native plants do not provide the kind of dietary benefits of native species. This leaves many beneficial insects and animals without the nutrition they need to play their individual roles in a healthy ecosystem.
Timber harvests typically allow more sunlight into the woods, and this extra sunlight can create a perfect environment for invasive plant species to thrive. Now would be a good time to get professional recommendations for dealing with any invasive plant material that you have. Plants such as Japanese honeysuckle, oriental bittersweet, kudzu, and Russian olive are all candidates for eradication following a timber harvest. Doing so will remove unnecessary competition for the  native plants that provide needed food and shelter for a region's ecosystem.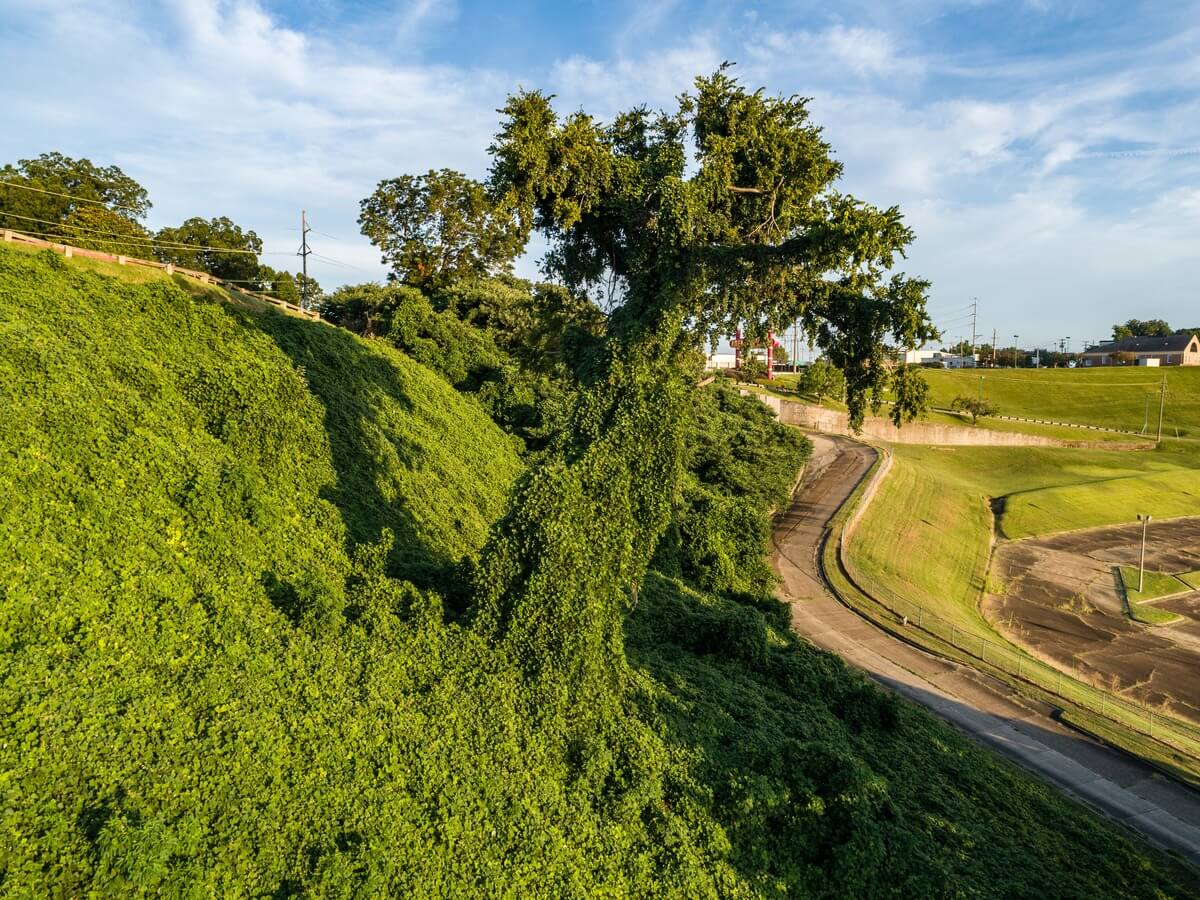 Take steps for future harvests
Assuming that you are not clearcutting your site, you probably hope for another timber harvest in years to come. This means that you need the trees that remain to mature into a future timber crop. In some places, such as southern pine forests, it is common to clear cut an area. In these situations, it's clear that you will need to plant new trees for future harvests.
When harvesting northern hardwood areas, however, it is more common to remove selected trees, even leaving some of the best trees to grow into the next generation's crops. When proper steps are taken in harvesting, you are set up for success. All you need to do is have a long-term management plan in place, and follow it. The forest will recover on its own.
Conclusion
Harvesting timber will change the look of a forest, at least for a time. But taking proper steps to deal with debris, restore the soil, and plan for the future will help to ensure that your land will continue to give you a solid return on your investment for decades to come. For more information, this guide from the Northwest Natural Resource Group is a helpful place to start.
At Stoltzfus Forest Products, we care not only about your current harvest, but also about the ones to come. After all, what's a forest product company without a forest?
For more information about our harvesting process, visit our Timber Harvesting page.